---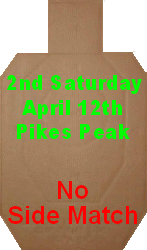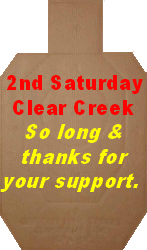 Link to
Division Capacity & Number of Loading Devices

---







---





---
| | | |
| --- | --- | --- |
| | Frequently Asked Questions | |
What do I have to do to get started?
Show up. That is the #1 hardest part of it all. We have all had a first match, and yes it was terrifying. After the first stage/scenario, the jitters lessened up immensely. Nobody will make fun of you, laugh at you, or call you "Newbie." Do yourself (and us) a favor and read through the rulebook or the "New Shooter" page on our website, paying close attention to the safety parts. Contact us to get set up for a "New to IDPA" shooter class. Then grab your pistol or revolver, a few mags, belt, holster, two mag pouches, some ammo, and come to a match. It is that easy. Knowing that you just sank some $$$ in stuff you might not have had already. With this in mind, we offer a complete money back refund if you don't have fun or at least learn something.

How often are the new shooter intro classes offered?
"New to IDPA" shooter classes are offered prior to every FR IDPA Match and are free of charge. We do ask that you contact us to let us know that you will be coming. Show up by 7:30 and we will have someone available to run you through the Match Conduct Safety Course©. If you have an IPSC classification or have proof that you have competed in an IDPA match somewhere else, the class is not required but please inform the Match Director at least a week before.

Can I just show up and watch a match?
Should you decide you just want to come out and watch, feel free. Be sure to introduce yourself and ask any questions you might have. Don't forget that eye protection and hearing protection is required, even for those just watching.

How much does it cost to shoot a Front Range IDPA match?
$20 for non-setup and $10CC/$12PP for folks helping setup.

Do I have to join IDPA to shoot?
The IDPA rulebook states that you must join the national IDPA organization prior to competing in your second match.

Do I have to join Front Range IDPA to shoot?
No. FRIDPA no longer has paid members.

Do I have to be a member of the host range to shoot IDPA?
No. Front Range IDPA pays the host range a trespass / guest fee out of your match fee.

What time should I show up?
Some try to get to the range 2 hours prior to it starting to help set things up. As it is an all volunteer sport, any and all help is appreciated. The first five people there get $5 off their match fee.

How far will I be expected to shoot?
Targets usually range from arms reach (really) to 15 yards.

How much ammo and how many magazines should I bring?
If you bring 125 rounds and 3 magazines you will be fine. However, the more mags you bring, the easier the match will go for you. I bring 200 rounds and always take some home.

Will someone pick up my dropped magazines/moon clips and empty brass?
Yes. A small mesh stuff sack is great for this. Drop it behind you before you shoot and when you are done, all your brass and mags will be handed to you.

All I have is 15 round magazines. Can I just load them all the way up and shoot? After all, I carry them like that…
No, sorry but IDPA rules limit max Division capacity to 10 rounds. On the main page please see Division Capacity & Number of Loading Devices

Do I have to get classified to shoot?
No.

How often is the classifier set-up and run?
The IDPA Classifier is run a few times a year. If you would like to shoot it, contact your match staff and ask for it to be set-up. It takes 90 rounds and a while to shoot. Pueblo has many more berms and tends to run it more than Clear Creek. All you have to do is ask ahead of time. Consider bringing as many mags as you possibly can. Beg, borrow or steal mags...

How can I get the match results emailed to me?
If you would like to get match results via email please send an email to:
Subject Line - "FRIDPA Match Results Email Request"

Body - Your first & last name with contact phone number and if you are an SO please indicate by placing " - SO" after your last name
Can I shoot reloaded ammo and are lead bullets ok?
Reloads are fine. In fact, a lot of us of reload. Lead bullets are fine.

Do you chronograph ammo at every match or are they available?
We do not chrono ammo to ensure you are making power factor. With prior coordination a chrono can be made avail. Just ask. We should be able to help.

I carry a sub-compact pistol daily. Can I compete with it, or do I need a dedicated range/match pistol?
Using your daily carry gun is encouraged. Some shooters use range guns that only get shot at matches. It is all up to you.

The rulebook says my equipment is illegal. Can I still shoot?
If your equipment is safe and serviceable you can shoot with us. You will be tossed in PSD Division when the scores come out.

Where can I buy targets to practice with?
There are several places online to buy them from. Shipping cardboard is very expensive. Best bet is to beg for used ones after a match or co-ordinate with match staff to go in on a bulk order of targets. It makes it cheaper for all of us. As of 2007, targets run about .75-85 each delivered.

What is a good way to practice for IDPA matches?
IPSC believe it or not. It has been around longer and they have a match every weekend within an hour of Denver. Lots of shooting. IPSC teaches gun handling and speed. No tactics are involved, but that does not mean you cant shoot it "tactically." IPSC/USPSA Production and Single Stack Division rules almost mirror IDPA Stock Service Pistol, Enhanced Service Pistol, and Custom Defensive Pistol Divisions. Along those lines, the best practice for IPSC is IDPA, as IDPA stresses accuracy over speed. Trigger time is trigger time. Get out there.

Why you don't run weekday matches?
No match staff is avail to set-up, run, and score the matches during the week. It takes a tremendous amount of time and energy to just run one match a month much less more matches. If you feel strongly that you would like to see more matches, we ask you to get involved and try to get it going. Cant hurt, might help.

Following the match, can I hang out at the range and plink or practice?
Sometimes yes, sometimes no. Ask a match staff member if anyone is sticking around to plink or practice and if you could join them.

During the match, why do I have to keep my pistol empty / cold?
Just to ensure things are 100% safe, we run cold ranges. No exceptions. Sure, all of us with permits carry loaded guns all day long with no problems. But in a match environment we ask you to clear your gun before the shooters meeting. This needs to be done before you leave your vehicle. Following the conclusion of the match, you may load up inside your car, but not in the safety areas (where ammo handling is not allowed).

How much does it cost to shoot the side matches?
All side matches are free. They aren't required and your participation does not affect your main match score or placement.
---
The 4 rules of gun safety

The 1st Rule of Gun Safety - The Gun Is Always Loaded!
The 2nd Rule of Gun Safety - Never Point A Gun At Something You're Not Prepared To Destroy!
The 3rd Rule of Gun Safety - Keep Your Finger Off The Trigger Until Your Sights Are On The Target!
The 4th Rule of Gun Safety - Always Be Sure Of Your Target And What Is Behind It!
---
COLD RANGE
All matches at FRIDPA are conducted using a COLD RANGE.
Firearms must be:
1. unloaded
2. holstered or bagged at all times
3. hammer/striker down on a empty chamber/empty cylinder
4. no magazine inserted
You may only handle your firearm at the direction of a Safety Officer (SO) or in the designated Safe Area. You may not handle any ammunition or loaded magazines in the Safe Area.
Violation of the COLD RANGE will result in a match disqualification.
---
MANDATORY
Match Conduct Safety Course

©
Shooters new to IDPA must attend a full Match Conduct Safety Course©; late arrivals for the course are not allowed to join the course in progress nor shoot the match.
---